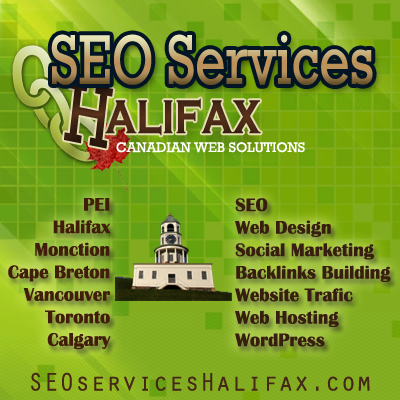 Halifax Website Optimization Services have a team of professional website development professionals that will be able to help you rank #1 on Google as well as provide you with correct answers to your questions.
The SEO Optimization process begins with optimizing your website for the keywords you want to rank high for in any given business, niche or market.
SEO Halifax will assist you with gaining the best results that you are looking to rank for in your local area. With our SEO services, you are sure rank high for your chosen targeted keywords and with quick results.
There are many steps involved in making your website fully optimized in all search engines. We want to rank you as high as possible in all search engines in order to succeed in business and get more website traffic and sales! If you are looking to optimize your website anywhere in the Halifax area, we have many trained SEO professionals that will be able to help you with your latest campaign.
With your help, and our SEO knowledge and experience, you are well on the way to ranking ahead of your competition on Google.
HOW DOES SEO WORK?
So what do most people search for in Halifax?
Most people immediately search for things like car rentals, bars, tourism destinations, night life, and restaurants in the local Halifax area. So when putting together an SEO campaign for your business, we would focus for example on one of your keywords like "Halifax restaurants" which would narrow down the search immensely and would filter out all the other restaurants in the rest of the country and you would most likely land on page #1 of Google within a few short weeks.
Now if you further define your keywords like "Halifax Greek restaurant", with a little SEO know-how, your site would not only land on page #1 of Google but also probably in the top 3-5 positions.
Now it's getting interesting. So to move up in the ranking to hopefully the #1 position on Page #1 this is where we come in and work our SEO Services magic. We would  put together an SEO campaign that will see you gain ground and eventually surpass the competition.
What is an SEO campaign you ask?
Most of our SEO campaigns include things like changes to your website, a bit of social social media marketing creating a linkwheel back to your website or landing page, and also creating social bookmarks which are called backlinks to various other high ranking social media sites that tell Google that your site it important and should be indexed higher.
That being said, our job now is to put your company well ahead of your competition and on Page #1 of Google. So when people search for your location and keywords, they will find your website in one of the top ranking positions in any search engine. This usually takes a few short weeks and we often find that our clients sites land on top positions in Google around the 3 month mark. As your sites popularity begins to grow, we suggest 3-6 months for maximum effect when ranking locally, on Google and other search engines.
Not sure if you need SEO Services or would like to discuss how effective this would be for your local marketing anywhere in Atlantic Canada?
Ask us about any of our many services including Web Design, Branding, Web Hosting, Domain Name Registration, or Social Media Marketing (Facebook, Pinterest, LinkenIn, Twitter, Instagram, etc). SEO Services Halifax is a full Web Development Services shop here to help you with any of your web service needs.
Please provide: Email Address, Name and Contact Number