Choosing the Right Keywords for you SEO Campaign is very important to beating the competition on Google Search Engine Results!
If you are implementing an SEO campaign for your local Halifax website or online business in Atlantic Canada, it doesn't do much unless you select the right keywords for your link building campaign.
Here are a few tips below on how to successfully choose the right keywords for your SEO strategy and campaign.
SEO Strategy:Understand your overall goals and stick to a plan
Keyword Research Tool: Choose the right keywords for your niche or market
Mixed Keywords Strategy: Create a blend of keyword phrases and long-tail keywords.
Relevant Keywords: Use keyword phrases that people are actually looking for right now
Competition Analysis: Do your preliminary research. Who is your competition and what keywords do they use?
Monitor Your Keywords: Keep track of which keywords are performing and getting the best traffic.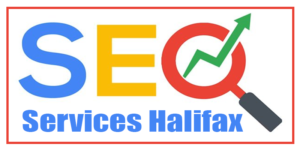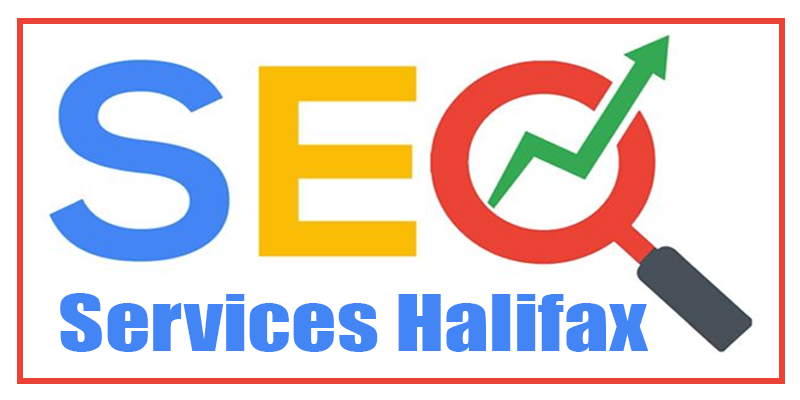 There are several important stages in selecting the best keywords for your niche in terms of SEO. What you think you should rank for may be actually slightly different from what users are searching for on Google and other major search engines right now in Halifax NS.
Know your local market, learn about your competition, and stay on top of your SEO campaign or get help from an SEO professional in Halifax to work on your behalf. You want to be successful right?
You want to get to the first page of Google in the top three positions on Page #1 where all the website traffic is so don't fool around. Work with local SEO Services in Nova Scotia, New Brunswick, PEI or Alberta if that is where your business is.
Important steps When Beginning Any SEO Campaign
If you own a local business in Halifax, Moncton, or Charlottetown for that matter, there are a few steps that you will want to pay attention to. Your competition is certainly using an SEO strategy and most likely have partnered with a local SEO company to increase their page rank on Google. So what are you waiting for?
Read some of these steps and if if seems daunting or you simply don't have enough time to make your website SEO friendly, reach out to an SEO consultant for some free advice.
Most SEO companies today will start off by giving you a Free SEO Analysis in order to discover keywords in your market and to find out who your competitors are online.

1. Who Is Your Targeted Audience?
Who are your potential customers in Halifax, Nova Scotia? What words are they most likely going to use to find your products or services on Google? Write down the top 10-20 key phrases that best describe your services or products.
There should be a few words here — not just "lobster," but "Halifax lobster"
2. Where Is The Most Traffic?
Insert your keyword list into the Google AdWords Keyword Selector Tool to find the most searched keywords. Use the synonyms feature to get more ideas. If there is a lot of website traffic then focus on the exact match only. If there is not, then look at the phrase matches. Rank them in hierarchy of website traffic, export them into an excel spreadsheet and highlight the ones you would like to rank for.
3. What Keyword Are The Least Competitive?
The easiest way to select the least competitive keywords is to use those key phrases, which contain at least 3-4 words. All 1- and 2-words keywords have HUGE competition. If you're on a tight budget, focus on long tail keywords (which contain 4 and more words).
4. Are Your Keywords Profitable?
Are Nova Scotians using selected keywords just for their local market? A phrase like "night club" may have 10x more traffic, but a phrase like "Halifax night club" will bring in the traffic much more quickly with a higher ROI and the important thing to remember is that it will take a much shorter time to rank locally for your keywords.
5. Test Your Keywords with Google AdWords before You Invest in Them
Here's a simple tip that could easily save you 12 months of work: setting up an effective SEO services campaign in a competitive market can be a long drawn out and expensive process. Worse yet, if you are focused on the wrong keywords, you might need to start over again after you find out that your site is not producing the results you want.
An easy way to avoid needing to start over is to test the value of your selected keywords before you heavily commit to your SEO strategy.
Buying PPC from Google AdWords allows you to see what keywords drive traffic to your site that converts to leads and clients! Many people waste thousands of dollars to find out later that their keywords don't bring them the right audience. Test your keywords in AdWords to avoid that.
6. Focus on Keywords!
Select a few main keywords, for which you want to rank high and focus on these keywords until you get to 1st place on Google for each keyword.
Don't invest in more than 5 keywords at a time unless you can afford that or if your keywords are long tail keywords (with very low competition). One of the biggest mistakes of many SEOs is trying to reach high rankings for 10 or more highly competitive keywords at once with low budget.
7. Do It The Easy Way.
Select those keywords for which you already got some rankings (for example, you're in Top 10, Top 20 or Top 30 for them) and build authority backlinks for them.
This will significantly save you time and improve your SEO score with Google steadily and safely without getting penalties. If you are still unsure what all this means and don't know where to start in improving your business website's page rank, it may be time to talk to an SEO consultant in Halifax or wherever your business may be located!
Understand Keyword Research
You will of course understand your industry jargon but do the people who are searching for your products and services right now on Google?
Are your search terms too technical. Are the keywords you are using in your SEO campaign not long enough or simple enough for users to find you online?
Keyword research for your niche includes an understanding of the words and phrases that people use to find your services or products. This is why it is important that you do a keyword discovery in the beginning.
This will help formulate an SEO Strategy moving forward so that your site will become SEO friendly. It will also help build quality and authority backlinks for your business website. This all combine with social sharing and brand building will lead you to more phone calls, emails, and sales in the end.
Optimize your site not only for the search engines but the people who are looking for your products or services right now! Then create regular content that is relative to what your customers are looking for and share it in related channels online to build brand awareness.
Talk to a local SEO Consultant to find out how to make your website SEO friendly and how to rank on Page #1 of Google today – 902-304-1302 | 1-888-736-2382 | support@seoserviceshalifax.com
How To Choose The Best Keywords For Your Website
Summary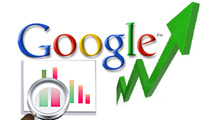 Article Name
How To Choose The Best Keywords For Your Website
Description
Choosing the Right Keywords for you SEO Campaign is very important to beating the competition on Google Search Engine Results!
Author
Publisher Name
Go Smart Media Marketing & Design - goSmartMedia.com
Publisher Logo