SEO Is Now More Important Than Ever, So Why Do Local Businesses in Atlantic Canada Give Away Sales To Other Local  Competition?

Search Engine Optimization is the art of optimizing your website and getting found in major search engines like Google for your keywords!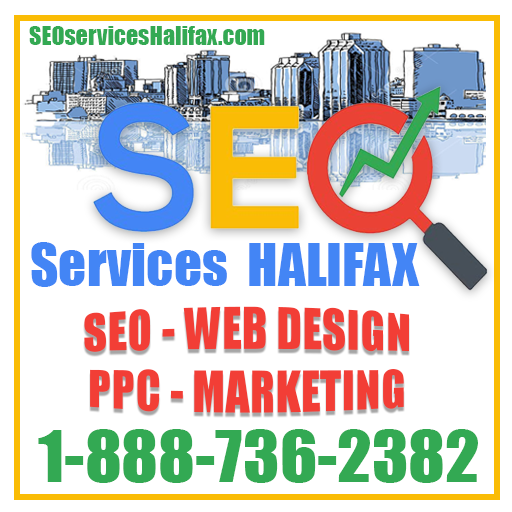 Halifax SEO Services want to let any new customers out there thinking about SEO or web optimization that content is King!
Content writing is still a major factor when it comes to search engines having the power to rank your site high.
Well written quality articles and blog posts along with proper English and keywords get the job done day in and day out for our staff at Halifax SEO!
Of course we have other tricks up our sleeves to get website traffic such as YouTube and Vimeo videos.
Other sources of website traffic come from picture galleries, work portfolios, testimonials, citations, and digital marketing.
Social media sharing is another biggie when it comes to generating traffic for a website. What is the end game? To get more traffic and business for your company.
Targeting customers on social media channels is important in that others get to share your content, articles, news, and information about your products and services in a popular space online.
You can share with friends and family on their Facebook Pages, Twitter channels, and LinkedIn pages to name just a few.
An experienced SEO consultant can drive website traffic, create video testimonials, create and manage social media channels, and bring in new leads and revenue.
An SEO expert is a very important part of your team. The only difference is that you don't have to pay out expensive full time wages but higher a new staff member to look after all your internet marketing duties.
Just higher a local SEO firm for a fraction of the price, and pay one low monthly subscription price that will take care of all your website, SEO, and Social Media Marketing needs.
There are many 3-in1 package that you can choose from starting with the SEO CORPORATE PACKAGE.
FREE SEO Analysis
Start Off With A FREE SEO ANALYSIS of Your Website!
Quality content will drive SEO like never before and companies thrive to become a major player in local search engines results pages.
Website content tends to grab Google's attention as it should. Why give away business to your competition locally, when you can harness the raw power of SEO and Social Media?
Getting your site found atop the search engine results pages (SERP) is a must these days!
Building strong off-page backlinks to your website is another important SEO step that may be the difference between having a mediocre year of sales and having a great year with lots of website traffic and sales.
Email requests, phone calls, and revenue will be higher ever if you hire the right SEO company in Halifax.
SEO isn't rocket science but it is an ever changing field of expertise to even the savviest of SEO experts in Nova Scotia.
Beginners who have just built their first website think they know how to optimize a site but after weeks of frustration, find that their website is no where to be found in search engine results pages.
3 Important Elements That Matter With SEO
There are three important elements that matter with SEO when optimizing your website.
1. Keywords
Keyword Research is very important when starting out to optimize your website. Find out what keywords people are searching for.
For a website to rank high in Google and other major search engines,  the website has to have the main keywords and keyword phrases that people are actually searching for on the web.
Once you have created a list of keywords for your website, you will have to use them in several areas including your URL, titles, headers, text, images, links to other page content, as well as to external links which search engines love.
Knowing how many times to use keywords, and just where to use the keywords is where an SEO expert would come in handy.
Using a particular too many times can get your in hot water with certain search engines. A website will get flagged for spam if keywords are overused… just a heads up.
2. Content
Most SEO Copy Writers and SEO Professionals agree that the phrase "content is king" still holds true in terms of search engine marketing.
A website that has accurate and well placed keywords throughout the pages and posts on a website will always rank higher than a website with little or very poor content.
Content is the "gas" that drives the big SEO engine. Without quality content a website will never be found in search engine results.
Creating quality content for a website plays an important role when it comes to getting found for your products and services on Google and other major search engines. Hiring a reliable SEO company in the Maritimes is a start to your new found success this year.
3. Backlinks
Backlinks matter in a big way when it coming to SEO. Backlinks are links on the web that point to your website.
The actual number of backlinks can be helpful if they are quality high PR backlinks from high ranking authority sites and other Web 2.o properties.
So a website that has enough links pointing to it will be seen by Google as an authority site.
Any website that becomes popular will usually rank higher because of the quality of the backlinks.
If the sites that contain your link have related and quality content, then Google will rank your site high.
The more sites that point to your website with "related quality content", the more points you will get from Bing, Yahoo, and Google.
These are all just a few examples of what our SEO professionals do here at SEO Services Halifax. Keeping up to Google trends as a Google Partner is what we do best!
Need to hire an SEO Consultant in Nova Scotia? Contact a local SEO Services Company in Halifax today to get started. Get more website traffic, leads, phone calls, and revenue – 888-SEO-2382 – 1-888-736-2382
SEO Is Now More Important Than Ever
Summary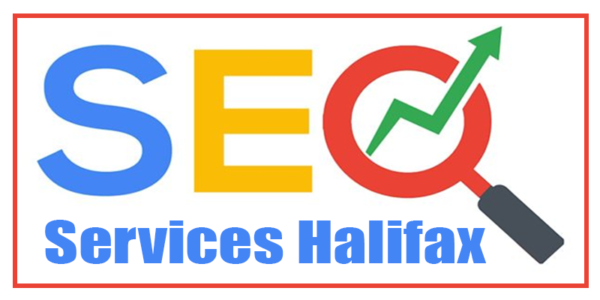 Article Name
SEO Is Now More Important Than Ever
Description
SEO is the art of optimizing your website and getting found in major search engines like Google for your keywords!
Author
Publisher Name
Publisher Logo