SEO is a must if you want to have success in business in Halifax or anywhere else in Atlantic Canada!
SEO hasn't changed all that much compared to previous years according to Google. You are still required to have quality content, quality backlinks and provide a sharing platform to get your content in front of top social media channels.
You will want to write great content in order to become an authority in your niche. Google still does not care for the mass backlinks approach to promoting your site tho so watch this approach.
If you want to get found in top search engine search results pages (SERP) on Google and other major search engines like Bing and Yahoo, you'd better pay attention or hire an SEO expert who practices "white hat" SEO methods.
Looking for a little SEO success in Halifax Nova Scotia?
Read more.. http://seoserviceshalifax.com/ten-new-rules-for-seo-success-in-nova-scotia
Here are a few things to keep in mind for SEO:
1. Brand Building ~ Aggressive link-building strategy will get you de-indexed which means you won't show up at all in search engine results pages for any keywords your potential customers are looking for.
In online advertising, brands have a unique identity and want to promote their products or services in a certain light. The identity that is associated with this product or service has been built up by professional SEO Experts in a way that when a customer is searching for certain keywords, they will get found on page #1 of Google as expected.
This brand must have original content, articles, videos, images, and even press releases all coordinated in such a way to be original. Google loves and promotes originality by giving this company or brand a higher page rank and most likely a higher index for it's associated keywords.
2. Social Media ~ Grab the attention of a larger audience thru social media sharing or social networking if you will. Even in a semi-large city like Halifax Nova Scotia you will find SEO professional hard at work re-thinking SEO this year.
Social Signals are big in building a higher page rank because of audience interaction and participation. Google has social interactivity heavily factored into it's algorithm formula so watch for that. Share all your content on a variety of social media channels, not just Facebook.
There is no doubt that Google's SPAM boss, Matt Cutts, is watching closely, but remember, just don't build a social networking site like Facebook, Twitter, or Youtube, and leave it like a tumbleweed to blow in the wind, build it up by being original and adding regular articles, posts, comments, etc that force people to WANT to share your content.
3. Backlinks ~ Some say in 2014 that links no longer matter.. this is a myth. Links still matter! You need to build quality backlinks in order get found higher in search engines.
Google knows that quality links work, but it's the over-use that has them fuming enough to change the whole philosophy behind SEO.

Authority links still count and it doesn't matter if they are do-follow, no-follow, social network links, edu backlinks, or internal links, they still pull some weight. It's all about quality not quantity nowadays.
Read more on Facebook marketing: http://seoserviceshalifax.com/3-free-guidebooks-for-facebook-marketing-including-mobile
FREE SEO Analysis
Claim your FREE SEO ANALYSIS today. Submit your information and an SEO consultant will contact you back.
Why give away business to your competition locally when with a little help from an SEO agency you can dominate the search results in Halifax NS.
So get your free SEO analysis or website analysis and then hire an SEO Consultant to get you the website traffic, leads, phone calls, and revenue you deserve -888-SEO-2382) 1-888-736-2382
Summary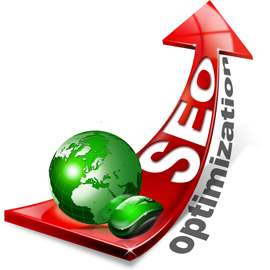 Article Name
Description
SEO is a must if you want to have success in business in Halifax or anywhere else in Atlantic Canada
Author
Publisher Name
Publisher Logo