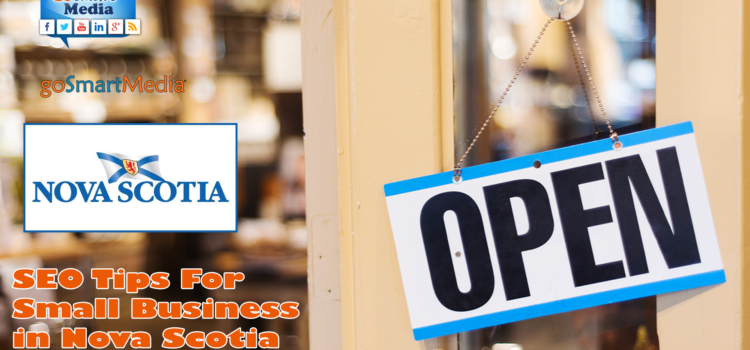 Here are a few SEO tips for small business in Halifax NS that will with help you optimize your website for the top search engines including Google for the keywords that people are now searching for.
SEO (Search engine optimization) is a basic Google marketing strategy that allows customers to find your website on Google so that they can interact, and possibly buy your products or services.
You want to teach Google that you are the authority in your niche (market) such as web design, SEO services, acupuncture, or heat pump cleaning in Nova Scotia. Through interesting content writing, backlinks building, and social media marketing, Halifax SEO will help you get into the top three positions on page #1 of Google where all the website traffic resides. Hardly anyone searches Google beyond the first few positions. That is why partnering with a local SEO company will help you maintain SEO page rank numbers for your small business in Halifax Nova Scotia.
Starting off with an SEO-friendly website is key to gaining exposure on top search engines like Google. to do this you must pay attention to on-page SEO principles like headers, meta areas, structured data plugins, quality content, and linking to name a few. So, in short you not only have to build a great looking website, it must be optimized for the search engines if you hope to compete on Google for your products or services.
1. Choosing the right keywords
Choosing the right keywords is important if you want to run a successful small business in Halifax Nova Scotia. There is going to here are going to be a different set of keyword phrases for your products and services that will be used to build up your Google footprint.
If you run a local pub in Halifax, then you may want to use keywords like "best pub food halifax" so that searchers will find you easily on Google. Working with an experienced SEO agency in Halifax will get you found at the top of the SERPs (search engines results pages) in no time, and keep you there.
Keywords are important
Create a top 10 list of keywords for your small business that visitors are searching for right now on Google. Keep the keywords simple so that Google will show these searches the best results. The trick here is that you want to teach Google that you are the best company in your market / niche.
Writing a lot of content usually works in this case. The more content you produce for your website, the more content will get indexed on Google. You will get page rank points for expert content so make it easy to read, and provide an answer to what users are searching for online.
The more authority content you write on your blog or social media channels, the more likely you are to receive a higher page rank on Google.
2. Building Backlinks
Building Backlinks are one of the most important things you can do online to promote your website or brand. Creating content on site like LinkedIn, Facebook, Twitter, Tumblr, and Pinterest is an important step to get your website to the top positions on page #1 of Google.
Try to create authority links on high ranking PA / DA sites only that point back to your website, thus the term "backlinks". The more high ranking PA / DA backlinks you create that contain your website URL and keywords, the more likely your page rank will increase on Google. Tourism and small businesses in Halifax, Nova Scotia with higher ranking inbound link will in turn produce a higher ranking domain authority themselves, and in turn get a higher page rank and more website traffic as a result.
3. Great Article Writing Tips For Best SEO Results in Halifax NS
Creating high quality content and backlinks is one of the most important steps you can do for your SEO score on Google. The end goal is to create quality content on high ranking websites that provide valuable content for people searching for answers on Google. Write for these searchers and not Google and you will get rewarded with a higher page rank. It is basically simple if you follow this digital marketing philosophy.
Writing great SEO articles with infographics, pictures, and videos would be a good start to getting the page rank results you desire. Follow this principle and you will get rewarded with more website traffic, leads and revenue.
Here are a few articles writing tips to get the best SEO results:
Write for your readers, not for search engines
Make your content engaging and simple
Any a question, solve a problem, that's what searchers are looking for
Think about the intent of your articles
Make your articles educational and accurate
Write to be an authority in your market
Write about relevant topics that are trending
Keep your content current, prices, deals, tips
Google loves measurable activity so write often
Write on Google My Business for local exposure
Always keep your SEO strategy in mind when creating content
Quality content will increase brand awareness and loyalty
SEO Tips for Small Business in Halifax NS
SEO Services Halifax NS | Halifax SEO
Average rating:
0 reviews