If you are looking to build a website that ranks well in Google and other major search engines like Bing and Yahoo, then there are a few basic tips to follow.
Top SEOs in Halifax and across the country all follow Google Best Practices Guide to improving a website's performance locally against other competition in the same market. Without following basic SEO rules for ranking high on SERPs (search engine results pages), what is the point right?
Many times, just about every day in Canada, business owners in Halifax, Moncton, Toronto, and Calgary, get approached by so called 'SEO experts' offering to get them to  page #1' of Google for their keywords. However they shouldn't make such promises without a proven track record.
An SEO consultant in Halifax should be able to fully analyze your website for content that shows Google you are an authority in your niche. They should be able to suggest changes that will optimize it so that the website will begin to rank higher that other local companies in the same market.
Important things like header keywords, content keywords, meta keywords, interlinking between pages of the website, and ongoing content writing using proper SEO techniques will eventually get you top spot on Google.
Important SEO Factors to Consider:
Examining all website content (pages, posts)  to make sure it is optimized for the keywords you are trying to rank for on Google. Using keywords in headings, sub-headings, and also image alt tags are always an important factor when optimizing website content.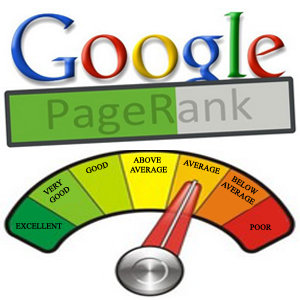 Interlinking within the website itself for content on pages and posts using anchor text is important not only to viewers on a website, but to Google as well. Targeted content is an important step in ranking high on search engines.
Creating great authority back links to your website content will get you algorithm points with Google. This is off-page SEO.
Creating new website content, whether it be a new post, or new updates to existing pages, will show measurable activity on a website. This content, when using specific keywords within any given niche, will attract visitors to the website as the page rank grows.
Use Google Analytics to measure website traffic. Halifax SEO will want to know if his content writing and backlinking is working with increased website traffic.
Keep in mind there are varying levels of content writing, back linking, and sharing content on top social media channels. The more competitive a market is, the more quality content and backlinking an SEO professional will want to create. So it's all relative when considering an SEO strategy from the beginning.
The Best SEO Ranking Tips
So if you are an SEO agency or trying to do SEO on your own, here are a few SEO ranking tips to consider if you are working on a website to make it SEO friendly:
1. Quality Content is always King. Write quality content and you will be successful in the eyes of visitors and Google alike.
2. Practice regular branding in order to improve visibility on search engines and social media channels. If you build it they will come.
3. Develop a website with UI/UX design in mind. An eye popping website is important to anyone visiting a website. The look, the feel and how easy it is to get around as just as important as a great looking design.
4. Mobile Indexing is important. Don't just build a website and index the desktop version on Google Search Console. More an more points are given to mobile and search that ever before. Put this on the to-do list.
5. Website Speed is now considered one of the top ranking factors by search engines to optimize a website. Develop a fully responsive website that loads quickly in all platforms, desktop and mobile alike.
6. Voice Search Optimization is here. So read up, take some tutorials, or let an SEO professional handle voice search when trying to rank a website high withing any given market.
7. SSL Security should be implemented on all website to improve authority. A secure website shows visitors that the site is trustworthy. This is important to Google and anyone using an SSL Certificate will be rewarded justly.
8. Use video content when writing articles. YouTube is the second largest search engine on the web. Use the video links in articles and social media channels to promote awareness and to increase the page rank of a website.
9. Social Marketing and Sharing will improve SEO. How does social sharing improve SEO you ask? It improves SEO by creating citations, reviews, and sparks conversations online for any given piece of content.
10. Structured Data using Rich Snippets is one of the biggest factors now used by Google and other top ranking search engines in search queries. There are a variety of structured data / rich snippet plugins for WordPress available on the market. Let's just say that structured data is here to stay.
More SEO Ranking Tips
Certain rules should be followed when trying to rank a website high. Everything from the URL, to the website title, to the keywords should be examined, followed, and monitored using Google Analytics.
Here are a few of the top SEO tips for ranking a website high:
URL should be catchy
Attractive SEO title with keywords where possible
Meta description using keywords
Page Title and Heading areas should used a variety of H1 to H4 tags with keywords in mind
Do not use too many keywords. This is called keyword stuffing
Use only one h1 tag consisting of the main keyword(s)
Do Keyword Research Analysis to find out who the competition is
Focus not only on keywords but on long-tail keywords as well
Quality content must be maintained at all times
Optimize all content with keywords in mind
LSI (latent semantic Indexing) should be used at all times. keyword ratio to content should be around 3%
Always use a "Call to action" button somewhere on the main page
Content length should be from 1500 to 2000 words per page / article
Always use internal links to other pieces of content on a website
Always use external links to other outgoing pieces of content on other authority websites
Build external Web 2.0 websites, social profiles, and authority websites to link to
Use a couple images per page and don't forget alt tags
Create social profiles to go along with website branding and content
Page speed is always important loading in less than 3 seconds
Use an XML site map to show all content, pages, and posts on a website where a robots.txt file is usually generated
Image minification and compression is important when considering page speed
Always check for broken links and "page 404 not found" errors on a website
Don't use mass backlink strategies or black-hat SEO techniques for spammy low quality content
Use SSL certification to show security and trustworthiness
Rank Higher
So there are many SEO tips as you can see that are all important to ranking a website high on Google. If you become a Google Partner and follow all their search engine ranking tips, then you are certain to rank higher.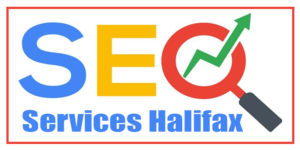 Stay up to date with the latest SEO changes with Google and learn about all the important ranking factors that should be used in order to beat local competition in any given niche.
The main thing is to understand how users search and which keywords do they search for. There are many SEO tools online that will help with competition research, keyword research, and help formulate a solid SEO strategy moving forward.
When writing content think authority, think expert and write for humans not search engines. Then once the content is written, optimize it for search engines.
Analyze all SEO reports and website traffic to see where it's coming from, what links did they click to get to your website, what platforms each visitor is using, and what GEO targeted area they are from.
Consider hiring a local SEO company to write website content and optimize your website. You will want to partner with any company that uses Google SEO Best Practices and has a proven track record of helping local business get found on Google.
Recognized as a Global Leader in SEO
SEO Services Halifax have been in business for close to a couple decades now and are proud to say that we have partnered with some of the top businesses across Canada and the United States!
"We are recognized as a top SEO and Digital Marketing Company on DesignRush".

DesignRush is your guide to finding the best professional agencies, categorized by their areas of expertise. Check out SEO Services Halifax on DesignRush.
If you need Web Design, SEO Services, or any other type of Digital Marketing we are here to partner with you and your staff! Get your FREE SEO ANALYSIS Today – 902-304-1302 | 1-888-736-2382 | support@seoserviceshalifax.com
How To Build A Website That Ranks
Summary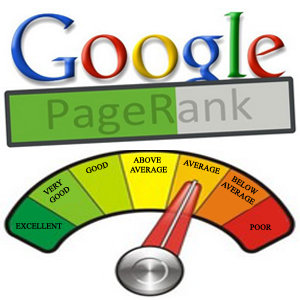 Article Name
How To Build A Website That Ranks
Description
If you are looking to build a website that ranks well in Google and other major search engines like Bing and Yahoo, then there are a few basic tips to follow.
Author
Publisher Name
SEO Services Halifax - SEOserviceshalifax.com
Publisher Logo