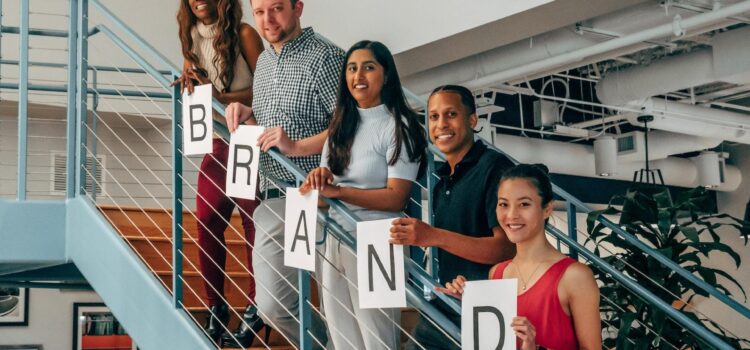 As a business owner, you understand that your brand is the cornerstone of your company.
It is what differentiates your business from your competitors, and it represents your values and mission. However, over time, your brand may start to become stale, outdated, or may no longer resonate with your target audience.
This is where a brand refresh comes in. In this article, we will discuss several steps you can take to give your brand a refresh and drive new growth.
Define Your Brand
Understanding your brand is a crucial task that sets the foundation for all your marketing efforts. To start, you must identify your brand's purpose, values, and mission.
This enables you to communicate a clear message about who you are and what you stand for. Whether you're a new startup or an established business, refining your messaging, tone of voice, and visual identity can make a world of difference in creating a positive brand image.
By harnessing the power of positivity, you can create a brand that resonates with your target audience and fosters meaningful connections that drive long-term success.
Identify and Understand Your Audience
To make your web design brand relevant to your audience, you need to know who they are and what they want.
Conduct market research and gather customer feedback to gain a better understanding of your target audience. Use this data to create messages that resonate with them and ensure that your brand's visual identity aligns with their preferences.
The Importance of a Brand Refresh
A brand refresh is crucial to maintaining your brand's relevance in the market.
A refresh can help you keep up with changing trends, appeal to new audiences, and differentiate yourself from your competitors. It is essential to invest time and resources into this process, as it will have an enormous impact on your brand's success.
Refresh Your Visual Identity
Your visual identity is a critical element of your brand. Refreshing your visual identity is an excellent way to update your brand's look and feel. Consider updating your logo, color scheme, typography, and brand guidelines.
Refreshing your visual identity can make a significant impact and communicate to your audience that you are up-to-date and relevant.
Facilitate a Competitive Analysis
Analyzing your competitors can provide valuable insights into your competitive landscape. You can gain insights into what your competitors are doing well, what they are not doing well, and where the market is headed.
Use this information to make informed decisions when refreshing your brand.
Use a Customer Data Platform
When it comes to rebranding efforts, there's nothing more important than knowing your customers.
And one of the best ways to do that is by using a Customer Data Platform solution.
CDP – customer data platform solutions – that help you collect, organize, and analyze data from a variety of sources. With a CDP, you can gain insight into your customers' behavior, preferences, and needs, and use that information to inform your rebranding efforts.
By understanding what motivates your customers and what they expect from your brand, you can create a rebranding strategy that resonates with them and drives engagement.
Look Into SEO
Search engine optimization (SEO) is a powerful marketing strategy that can boost your brand presence by improving your website's visibility on search engines like Google.
By optimizing your website's content, keywords, and structure, you can increase your search engine ranking and draw more customers to your site.
There are many SEO techniques you can use to achieve this, from keyword research to link building to content creation.
Working with an experienced SEO service provider like SEO Services HALIFAX can help you identify which techniques will work best for your business and can help you achieve long-term success by creating a focused and effective SEO strategy that aligns with your business objectives.
Summary
Refreshing your brand is a crucial step to staying relevant, and competitive, and maintaining growth.
By investing time, and resources, and following these steps, you can ensure that your brand remains connected to your target audience and on-trend.
Remember that refreshing your brand is a journey and not a one-time task. Continue to review and refine your brand to keep it fresh and appealing to your audience. A strong brand is the foundation of a successful business.
Don't hesitate to reach out to a professional digital marketing agency who specialized in branding and SEO if you need those services. Sometime hiring an experienced SEO company in Nova Scotia is the best option if you have no time or simply don't know how to do it. All the best!
Time To Upgrade Your Brand Presence
SEO Services Halifax NS | Halifax SEO
Average rating:
0 reviews